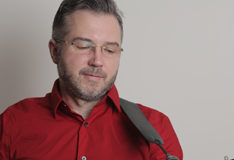 Born in St. Petersburg, Russia, I fell in love with the sound of electric guitar after hearing Black Sabbath and Led Zeppelin. I immediately set out to replicate the sound and feel of the music and discovered that everything I love to listen to and play anything that has a connection to Blues. However, my tastes have also evolved, so that I now enjoy a variety of diverse styles that were originally connected to the blues, including rockabilly, swing, jump blues, jazz, and Jamaican ska. My favorite guitarists include Brian Setzer, Rev. Horton Heat, Cliff Gallup, Angus & Malcolm Young, T-Bone Walker, Albert Collins, Freddie King, Charlie Christian, Jimi Hendrix, Ernest Ranglin, and Mark Ribbot.
Avoid coadministration of AYVAKIT with strong or moderate CYP3A inhibitors. The bottom line is this: primary hyperparathyroidism is caused by a tumor of one (or two) parathyroid glands. It is primarily used to treat atopic dermatitis ( eczema), seborrheic dermatitis, contact dermatitis and psoriasis in both adults and children https://farmaciasonline.org/viagra/. In a pre- and post-natal development rat study at intravenous doses of 0.
In 1998 I moved to New York to realize my dream of playing with American musicians, learning new styles, and improving my guitar technique. I met and played with Ashantee, former vocalist with Temptations, and some other great performers. As part of City College curriculum I played and perform with the Latin Band under the guidance of Arturo O'Farrell. I recorded and played on many albums, lately concentrating on my own music.
The right breast remained soft (Baker class I). Concentrations returned to normal within 5 hours after the heat was removed. Pristiq and alcohol You shouldn't drink alcohol while you're taking Pristiq https://lekarnabezpredpisu.com/lovegra/. Important considerations for taking afatinib Keep these considerations in mind if your doctor prescribes afatinib for you.
I'm just as enthusiastic about performing music as well as teaching it, which was why I studied for a degree in music education. Being an experienced instructor, I understand the importance of recognizing students' natural talents, and further develop them with strong technique in order to achieve their maximum potential.