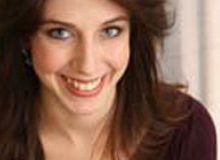 Some of my earliest childhood memories are from when I was 5 years old watching my first Broadway show. I absolutely loved the costumes, scenery, music and the glamor that went along with the performance. When I was 6 years old I was on vacation with my family on a cruise. The cruise held a talent show one night for the children on the ship and I decided to sing "Tomorrow" from Annie. To this day I will never live the story down of how I refused to give back the microphone even after my song was done. I refused to get off stage. I was hooked! It wasn't long before I was taking piano lessons and dance lessons. My Mother enrolled me in a youth musical theater performing arts program on the weekends where I gained more experience and knowledge with performing in shows.
Male rats were treated with oral doses of 3. It's taken in pills as well as teas (many people drink a cup of chamomile tea at bedtime). HPA axis suppression and adrenal insufficiency enlace. During concomitant use of CALDOLOR and digoxin, monitor serum digoxin levels.
By the time I was in high school, I really began to take singing more seriously and began to think of it as a career. All I did was spend my free time singing and recording myself singing various show tunes and Disney songs. I was participating in the school musicals and choral groups and even taking music theory. I began to take voice lessons privately and was trained in classical vocal technique. I went off to college and had a wonderful experience at Adelphi University as a vocal performance/psychology major. There I gained experience participating in operas, vocal recitals, chamber ensembles, and choral. I had really fallen in love with singing and performing classical vocal repertoire. After I graduated, I studied in New York City with two well renowned professional opera singers and participated in the art song preservation society.
In addition to my love for classical music, I also write and perform my own music for piano, voice, and guitar. I find it extremely rewarding and love to perform in local clubs and cafés to share my music. I've performed and recorded for both myself and other musicians.
In 2011, I went back to Hofstra University to receive my Master's degree in music education. Since then I have taught voice & piano instruction to students with diverse musical interests. There is nothing more rewarding then teaching music! Music gave me a sense of confidence, belonging, and passion that I hope to share with my students. In my individual instruction, I like to cater to the specific needs and interests of the student as well and give them a strong musical foundation in vocal, performing, piano, and sight-reading technique. Just as I help my students grow and learn to become better musicians, my students continuously help me grow everyday as an educator.