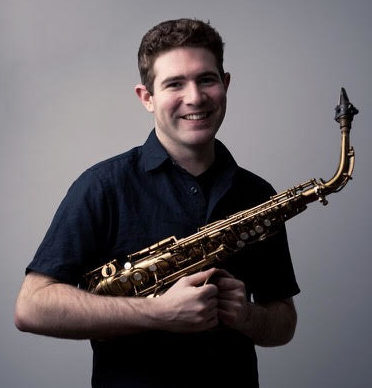 I grew up in Melbourne, Australia and developed my love of music at a young age after taking a single piano lesson. The saxophone however, became my true passion after meeting and looking up to the local players in Melbourne, and I eventually went on to study it at University level, attaining my degree in classical saxophone repertoire. During this time I began teaching at various high schools and working professionally as a performer in jazz and classical settings, as well as musical theatre pit orchestras.
At the age of 23, I decided to relocate to NYC to continue to push my studies with some of my jazz idols, and as a multi-instrumentalist, I also took the opportunity to study flute and clarinet. This was a huge move from small suburb in Australia, but I have never looked back. I have since performed all over the country in many genres, including appearances at the SXSW festival in Austin, TX, a performance piece at the Museum of Modern Art in San Francisco, and I was even on an episode of 'Vinyl' on HBO!
Currently I am a member of 'The Queens Cartoonists", performing music from classic cartoons at performing arts centers across the country and enjoy a healthy teaching schedule where my students learn all sort of music whilst having fun along the way! I believe we play music because we enjoy it, and I strive to help my students find their way, and enjoy themselves throughout the learning process.