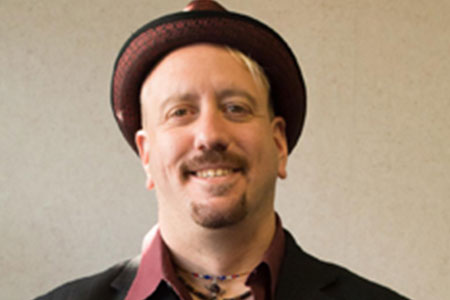 When I was five years old I asked my brother for a Beatles record, only knowing they were the most popular band I'd heard of. He handed me John Lennon's Imagine and I played it on my sister's old 45 turntable. I can't say I understood the meaning of the words but somehow the sound seemed perfect and through the power of music, the message hit me and I was moved to tears. This magic communication of the universal language we all share has been my focus ever since.
As a musician I began playing a drum I found in the garbage on the way home from little league when I eight, I banged along with records and began writing songs immediately. This helped lay the foundation for my teaching method, internalizing the rhythm. A couple of years later I started playing the guitar and my world really opened up. My first live performance was in 7th grade playing Pinball Wizard. I had to start the songs famous intro three times, but I did it then that magic took over. Through High school I began playing all the instruments I could get my hands on (percussion, piano, bass, trumpet, flute) and continue to play many of them professionally to this day. However, guitar has been my best friend and my focus throughout the years.
As an educator I hold a degree in Music Education from NYU and I am pursuing my MA in Musicology. I am a five year veteran of the NYC public school system and I believe teaching is my vocation, a serious endeavor to be balanced with play. One of my education heros, Lev Vygotsky, showed that students learn best at play in a socially directed environment through interaction with their peers, (one reason I am thrilled to be at the iSchool). Lessons are scaffolded with support of basic skills being addressed but exploration and creativity is owned by the student. Improvisation and/or composition is crucial to my method; their immediate byproduct is a fun lesson but the lasting effect is life-long self-esteem and confidence. I do my best to make this the environment. I am currently writing my own guitar instruction book Breeze Easy Guitar Method, Finger fret String slide: Connecting Shapes for Least Movement.
As a performing artist and writer I have been active as a band leader in rock, jazz and Latin ensembles, film & television scoring and musical theatre for the last 20 years. I lead my world rock and jazz band Nova Columbo. We perform throughout the east coast and Europe and have received two Billboard songwriting awards for this project. In the visual media's I have received the award for Best Score at the NYU and Milan film festivals and I have written and directed both text and music for the stage. It is a privilege to share my theory and passion for this magical communication with talented young people. I look forward to teaching and learning from them.
Holds a degree in Music Education from New York University.
Five Year veteran of the NYC Public School system.
Author of King Rhythm and the Good Nights of Beat, an imaginative curriculum composed to teach beginner musicians the essential fundamentals of music.