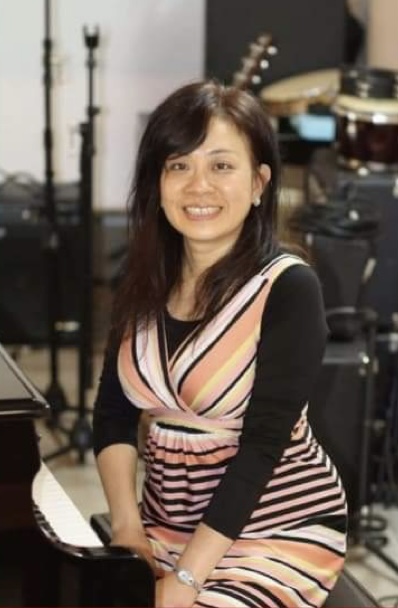 I started to play the piano when I was in kindergarten. With the passion of loving music, I later entered college majoring in piano performance and hold a Bachelor degree in Monash University, Melbourne , Australia. I have earned my Master's degree from NYU in 2002, majoring in piano performance.
Music has been my first love in my life. After I graduated from NYU. I taught in school as music classroom teacher and serve as church music director for 15 years. In addition to these positions, I also teach numerous students. Through my teaching I often received great feedback from the students ; and get great joy from my students's successful performance. I learned that my calling is to pass on the beauty of playing piano to the next generation.
I am an active concert pianist. I have performed many concerts at prestigious Concert Halls; including Carnegie Hall, Merkin Concert Hall and NYC public libraries. With the experiences I have; it's always been my passion to lift my students to the concert pianist level. As well as developing their well beings. My philosophy of teaching piano is to teach my students not only to build up a life time skill but also help my students to cultivate their characters; such as perseverance, concentration, and to use their imagination and creativity. I often guide my students that music is more than the correct notes and rhythm. Music is the communication between you and your audience; perhaps the dialogues between you and yourself ! Music is an emotion you want to express. Music is the connection from the past to the present. Of course, accuracy always comes first ; furthermore, I teach my students that music is beyond the notes. It's always a worthwhile feeling to see my students enjoy their success resulting from their hard work.
I have had experiences teaching students from when they are 6 years old until they are college students. I feel like I am their music mother; I have great responsibility to watch them grow up with the right technique , good understanding of esoteric of music. My biggest strength is that I am very eager to pass down my lifetime skills and experiences to my students. And watch them enjoy music; as well as let music enrich their lives.
Extensive performance experience as a concert pianist.
Teaching students beyond music.