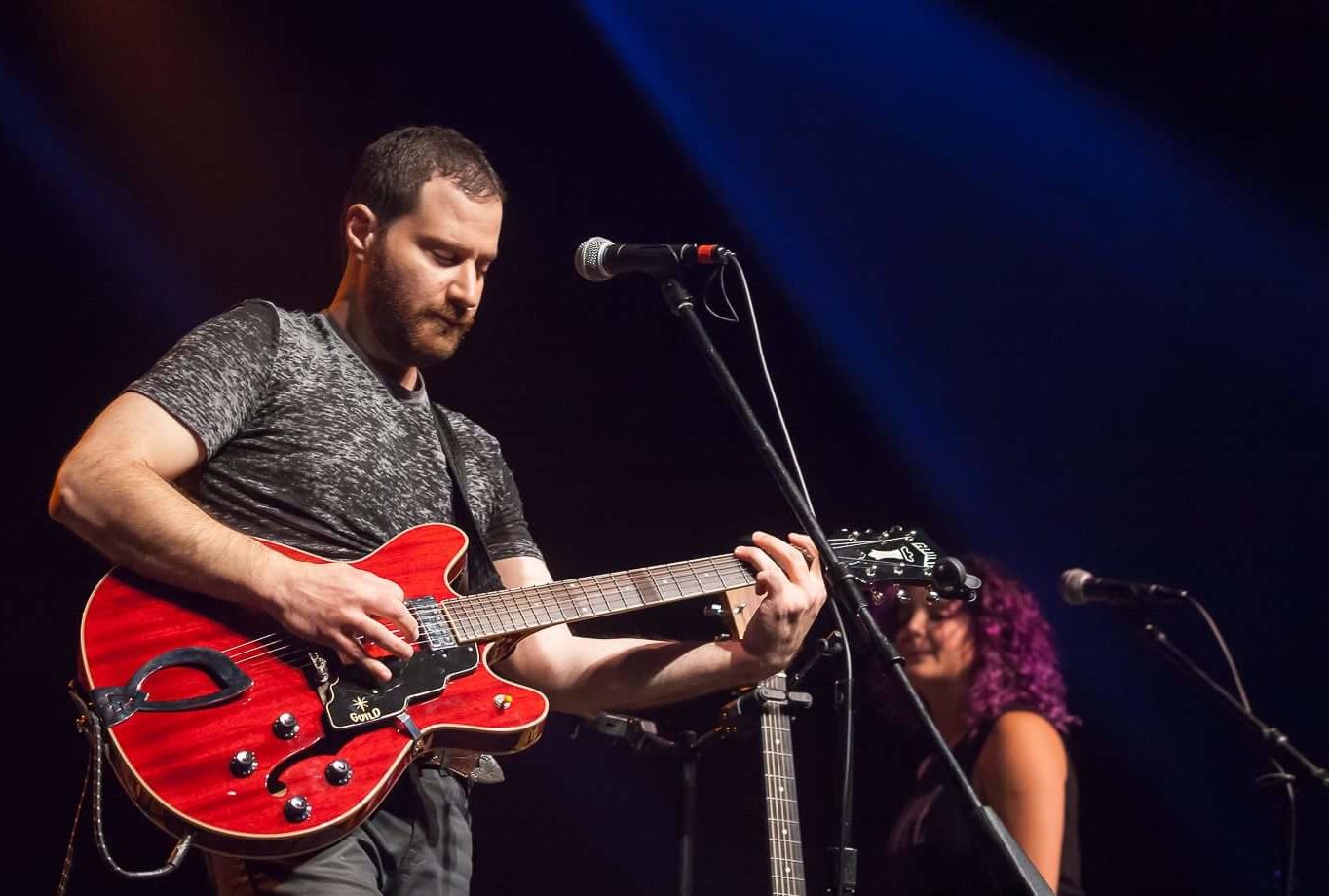 With the unique experience of having orchestrated music not only for drums, but guitar and vocals as well in an original band, I offer a distinct perspective when it comes to drumming. While teaching music, I am easy-going and strive for inspiration. I value teaching multiple styles of music and appropriate technique, but am extremely adaptable and tailor my lessons to fit the interests of each student. In addition, I believe all students should understand how the drummer is more often part of a larger picture. To give students an appreciation of this context, I frequently play the guitar along with them during lessons. I believe this helps to develop a greater perspective of the music being played.
(Not to mention the students invariably find it more enjoyable.) My musical training began at an early age and includes classical studies with members of the NYC Metropolitan Opera, Binghamton, Philadelphia Symphony Orchestras and various other notable artists. I also have an extensive academic background, acquiring a Doctorate degree from SUNY Upstate Medical University where I received the Stuart I. Gurman, MD Award, which is "given to that graduate of high scholastic achievement who best showed a continuous interest and activity in art, music, literature, or the public interest, realizing that living and learning go together."
Holds a Doctorate degree from SUNY Upstate Medical University in Medicine.
Composed a piece called "Doo Wop in the Restroom" featured in an independent film called "What Happened Last Night."
Performed at Nikon at Jones Beach Theater (opening for 5 Seconds of Summer) and The Paramount Theater in Huntington.