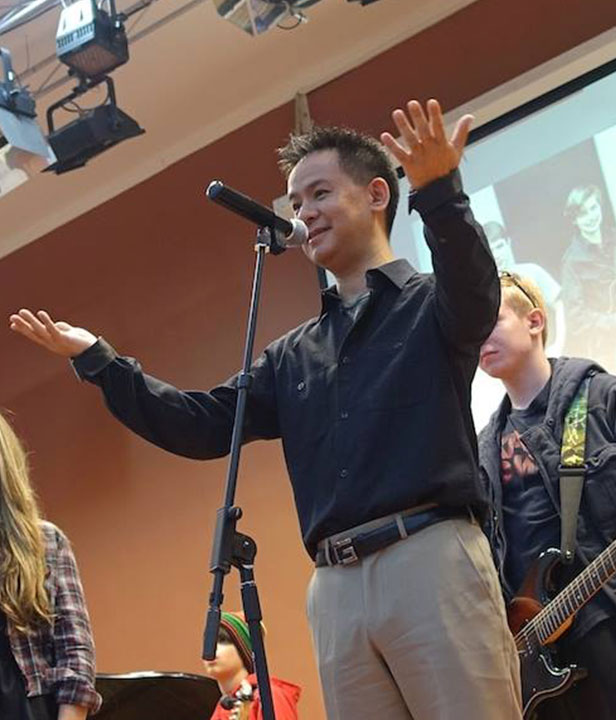 "Every wrong note you play will add 10 minutes to your practice time," my father once told me. I was 7, living in China and working on a Mozart sonata. I didn't finish my practice until midnight. Many nights like this followed.
"Do you like video games?" I asked my student Jack of my iSchool studio. "Yes!" he said. He was 7. "Every wrong note you play is like losing a life in a video game. Watch out!", I exclaimed. He played a wrong note. I pretended I died, like a character in a video game falling from the sky. Jack said, "Try again, try again!" 20 minutes later at end of the lesson, he walked out of practice and excitedly told his mom with a smile, "I beat the game!"
From my father, I learned how to pursue perfection. By listening to my students, I hope to help my students reach that perfection.
Striving for perfection has always been the goal of iSchool teachers. However, it's the journey, not the destination, that brings confidence, joy, and the ultimate realization: I can do it! I want to see the smile on Jack's face appear on your child. Join us on that journey.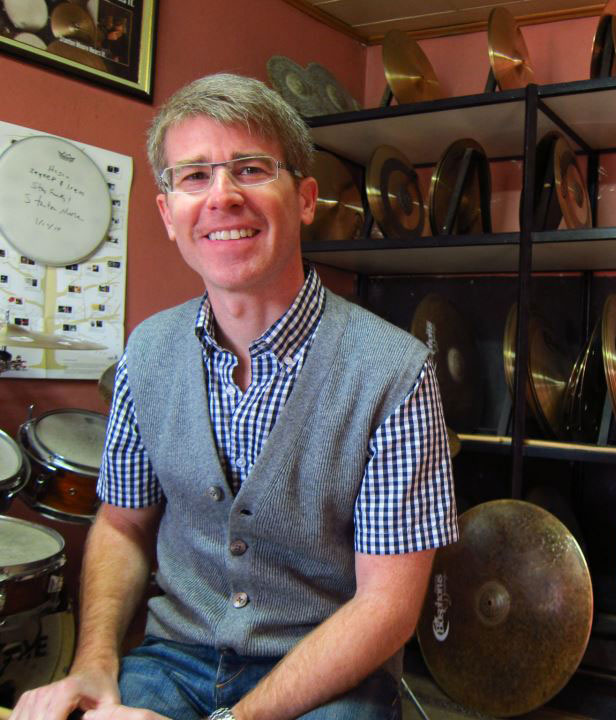 I was nine years old when my parents picked me up from basketball practice one evening and in the back seat of our car was a snare drum. I had been begging for drum lessons for over a year and my parents finally bought me a drum.
I never played basketball again.
My college and university instructors were analytical and practical but were less than inspirational. Then I met a teacher at a well-respected university who, by university standards, was a complete misfit. He had only a high school diploma, hair that stood on end and technique that was questionable at best. But, and this is a big, round, full-bodied "but" – he could make you move just by tapping his foot. This was Brannen, my favorite and most inspiring teacher. He encouraged to let go of everything I was ever taught and just play from my heart. He taught what I wanted instead of what he thought I needed. It was a perfect student-teacher match.
Great teachers are like great friends in the sense that one has very few of either in a lifetime. Inspiration through teaching is something that can be passed on only when a teacher has been truly inspired. That's what makes iSchool different – inspiration drives our passion.
iSchool offers a wide range of music and art lessons for students of all ages. Our unique approach combines traditional techniques along with modern teaching methods. We believe the foundation for musical and artistic skill begins in the confines of the classroom where every student is matched with an ideal instructor taking into account personality, goals and ability.
Education continues past the teaching studios and onto the stage where students are provided with several opportunities and are encouraged to participate in a live performance and art exhibition. Even our venues vary from Rock Clubs on Long Island to Concert Halls in NYC. It is during these times that students learn a great deal about themselves and their fellow performers and artists.
The "i" in iSchool of Music & Art stands for INSPIRATION. Our students are educated through inspiration, demostration and performance to bring out.