String instruments are the largest family of instruments in orchestras and come in different sizes and shapes. You have smaller string instruments such as the violin and viola and bigger instruments like the cello and double bass. Each string instrument is unique and provides beautiful sounds that can complement any musical project and orchestra.
At iSchool of Music & Art, we've been providing fun and inspiring cello, viola, and violin lessons for beginners, intermediates, and advanced students of all ages in Long Island, NY since 2005. Our main goal is to help our students develop their artistic abilities by providing an exciting and approachable learning environment. Whether you'd like to have violin lessons at home or you want to perfect your technique, count on us to help you reach your goal.
Cello
The cello looks like an oversized violin with thicker strings. This instrument produces rich tones and is said to sound like the human voice the most. This expressive instrument has quite a following as it can carry the melody or bass. It's an instrument you play either sitting or standing.
Viola
Slightly larger than the violin, the viola has a richer and warmer sound than the violin. It's played the same way you play the violin but it has some of the rich presence the cello has. Learning the viola can be a fun experience with the right instructor.
Violin
The violin is super versatile and vibrant. The sound a violin makes is highly recognizable and sound great by themselves or within a group or ensemble. You can find the violin in a wide variety of music genres from classical to rock.
Learn with iSchool of Music & Art!
We select the perfect instructor for each individual student based on age, skill level, and interest. Students learn through innovative teaching methods and modern techniques to develop a solid musical and artistic foundation.
All 3 locations offer at home (in Nassau or Suffolk County, NY) and/or on-site lessons for Violin, Viola, and Cello. Learn more about our impressive lineup of instructors below.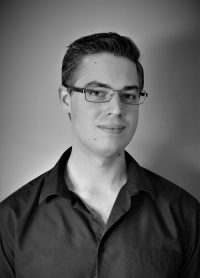 Sincere, Exciting, Resourceful
INSTRUMENT (S):
Guitar, Bass Guitar, Upright Bass
LOCATION:
Syosset
The "i" in iSchool of Music & Art stands for INSPIRATION. Our students are educated through inspiration, demostration and performance to bring out.