Guitar Lessons – New York
Learning an instrument is a rewarding experience. Besides being fun, playing music has proven benefits for your mental, emotional, and overall well being. If you've always wanted to learn how to play the guitar, now it's the time you actually do it. Enhance your creativity with guitar lessons and watch yourself grow as an artist.
At iSchool of Music & Art, we've been providing high-quality guitar lessons for beginners, intermediates, and advanced students of all ages throughout Nassau County, New York since 2005. Our main goal has been to help our students develop their musical and artistic abilities by providing a pleasurable, approachable, and inspiring environment. Whether you'd like to have guitar lessons at home or you want to perfect your technique, count on us to help you reach your goal.
Guitar Lessons for Kids
Kids can greatly benefit from guitar lessons. Playing an instrument helps with memory and concentration. Whenever you're learning something new, you're more focused and absorb all the new information. Children learn how to work on different aspects such as rhythm and timing simultaneously. Moreover, when kids are learning to play guitar they're also working on their social skills. After all, music encourages community and teamwork.
Do you have a child with lots of energy? What a better way to channel all that energy with music! Music is a great stress reliever, making it ideal as a therapeutic time for your kid. Furthermore, the sense of achievement that comes from playing a song helps with your child's self-esteem. Unleash creativity and encourage confidence through our guitar lessons.
Guitar Lessons at Home
Whether you're a beginner or an advanced student who wants to work on specific things, you can also count on our at-home guitar lessons. For students who want to grow in the comfort of their own homes, we conveniently offer private classes to fit their needs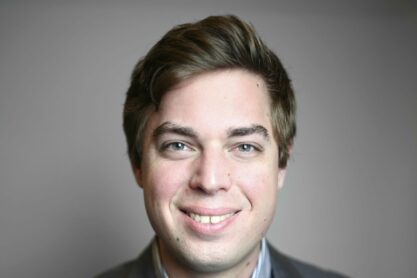 I am a Long Island native who has been involved in music for nearly 20 years. Bass being my primary instrument has given me the opportunity to work in all…