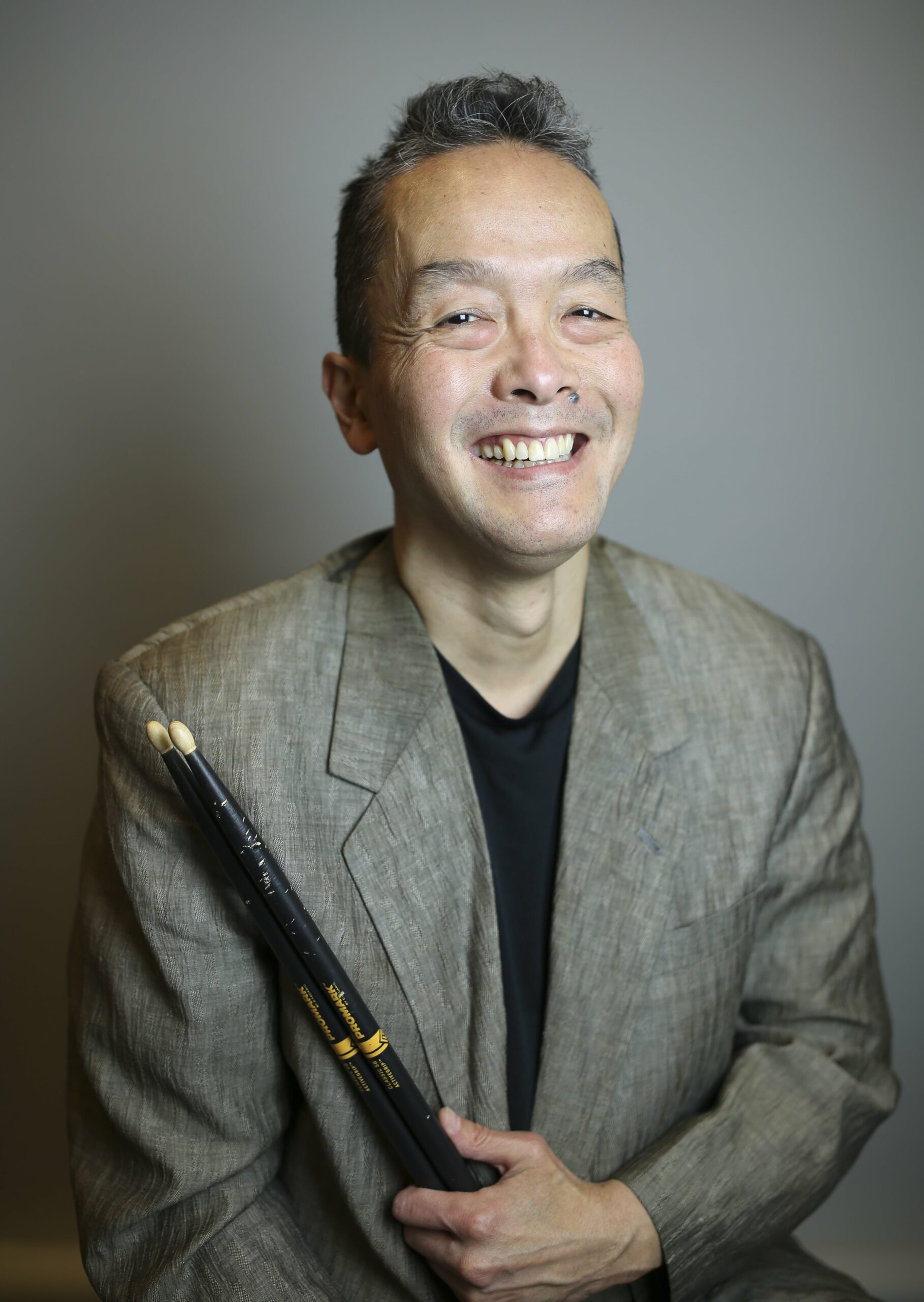 I started playing the drums at a rather ripe age, as I came from Japan, on my seventeenth birthday. I didn't speak much English then, but I loved rock music. I saw drumming as my calling, and by attending many concerts I soon found music to be a unique connection that brings joy, and sees no barriers or distinctions among people. I was communicating and making friends immediately through the drums! After all, as Longfellow said, music is the "universal language!" As I became more serious with the instruments, and began to consider my career as a drummer, my choice was to study at Musician's Institute (PIT) in Hollywood, CA. Later, I studied as a performance major at the prestigious Berklee College of Boston, and then I studied privately with notable teachers throughout the country. These fundamentals were invaluable, however, I consider my real education my "on the job training", having performed with countless bands of all genres.
You can learn and grow from every situation imaginable, whether at clubs, festivals, weddings, or by giving lessons. There is always something for me to learn from my students, as well as to teach them. I came to teach at iSchool almost 6 years ago where I have been providing instruction weekly, and I continue to do so to this day. In addition to the Syosset location, I have the privilege to also instruct teenagers with special needs students at a boarding school in Harlem. With the aid of their staff, the drums became somewhat of an outlet for these students to express their emotions, as well as to boost their confidence in accomplishing something as simple as a simple rock beat. Music is a gift, and now I am simply grateful to pass down the torch of drumming, so to speak, to the next generations of hopeful and bright students.
After 30 years of drumming, you can still find me hitting hard in all places in New York City and the festivals around the country, most recently with recording artist Rob Balducci at BB Kings, the Dallas Guitar Festival, and the NW Freedom Festival in Portland, Oregon. I enjoy providing percussion for all styles of music, ranging from, but not limited to, rock, pop, jazz, blues, cabaret and musical theater. In addition to the trading all drum kit, I have recently been accompanying regularly on the cajon for singer/songwriter Tim Di Pasqua, and for Kaylin Lee Clinton's Blue Opal Jazz band at weddings and corporate functions. Never a dull moment! Passing down the torch (Or, I should say, passing down the drumstick!).
Has been playing drums for over 30 years!
Studied at Musician's Institute (PIT) in Hollywood, California.
Later studied as a Music Performance major at Berklee College of Boston.